THE PROBLEM WITH INFRASTRUCTURE PROJECT INFORMATION
Do you own (or invest in) building or infrastructure projects, or operate built facilities?
Do your construction projects often run over budget or over time because of a lack of quality project information? Are you happy with the quality of your built facilities, or do you often have to pay extra for remedial work?
Do you struggle to operate your facilities cost-effectively because of a lack of quality asset information? Are you confident that you have a record of ALL the assets installed in your facilities? Are you missing out on opportunities to 'sweat' assets and increase financial value because the correct information isn't available to make the best business decisions?
Are you unable to sell your facilities at the highest price because you do not have the golden 'log-book' detailing your facility's entire asset inventory and operational history (and costs)? Are potential buyers being put off from purchasing because they don't want the added burden of paying for new building or infrastructure condition surveys?
The global construction industry has long suffered from poor productivity, poor project delivery outcomes, and wasted money, often due to insufficient collaboration between the client and the project delivery team.  Add to the mix poor-quality project information because information requirements haven't been correctly or clearly articulated by the client before the project starts.
Inefficiencies in the facilities management (FM) industry are often due to poor asset information, typically because project teams responsible for designing and building facilities haven't collaborated with operations teams to determine what asset information is needed to manage the built structure effectively.
Project and asset information are valuable assets in their own right –
they should be managed with care and utilised to the fullest!
Fortunately, digital transformation is rapidly pushing out old, inefficient practices in the building and infrastructure sector.  The explosion of digital technologies over the last 10-20 years is helping project teams become more collaborative, more efficient, more innovative, and much more data-centric.  Digital technologies enable organisations to capture and analyse valuable data and interpret the information to help make better business decisions and even create new business models.
HOWEVER…even the best digital technologies won't work properly without implementing proper information management processes.  This is where BIM (Building Information Modelling) comes in. BIM is at the heart of digital transformation in the building and infrastructure industry.
So, how do you solve the problem of poor project information? 
The answer is to go digital.  But to go digital, you need to implement BIM!
SO, WHAT IS BIM?
BIM is quickly becoming the global industry norm.  In the early 2000s, the US, UK, and Australia were some of the earliest BIM adopters. Two decades on, and Africa and the Middle East are now adopting BIM. 
BUT WHAT DOES BIM ACTUALLY MEAN?
In the beginning, calling BIM 'Building Information Modelling' seemed like a good idea.  Unfortunately, the term has caused unintentional confusion in the building and infrastructure sectors.  The belief that BIM is only about buildings and all about 3D models remain challenging misconceptions to shift.  Then add to that the swathe of acronyms, terminologies, and BIM-related digital tech. So many incorrect assumptions about BIM have surfaced over the years. 
So, let's dispel some myths and explain what BIM is really all about.
HERE'S WHAT BIM ISN'T…
BIM isn't just about buildings
BIM isn't just about 3D models
BIM isn't all about digital technology
BIM IS ABSOLUTELY NOT an off-the-shelf piece of software that you just plug in and use!
HERE'S WHAT BIM IS (IN THE SIMPLEST OF TERMS):
BIM does stand for Building Information Modelling, but the term 'Better Information Management' is much more appropriate!
BIM is a way of working on building and infrastructure projects, and covers all phases of the project life-cycle:
       

Design > Construction > Operations > Disposal 
Put simply, BIM is a toolbox (or framework) of processes, information standards, and technologies that a project team implements to facilitate the effective capture, storage, management, and distribution of digital information throughout the life of a building or infrastructure project.
In other words, BIM is digital information management. 
No two projects are the same, and so no two BIM implementations will look exactly alike.
BIM requires project teams working across the whole project life-cycle to collaborate and communicate their information requirements. BIM enables teams to receive the correct digital information, at the right time, so they can complete their project activities accurately and efficiently.
Using BIM, project teams can establish:
Who needs digital information?
What types of digital information does everyone need to complete their tasks?
How does the digital information need to be presented?
How does the digital information need to be shared with each other?
Who will generate the digital information?
How will the digital information be generated?
When does the digital information need to be delivered to keep the building/infrastructure project on-schedule and on-budget, to deliver the project with minimal defects and operational issues, and allow the project to achieve full benefits realisation?
By the way…The client is the star of the show on a BIM project!
The client plays a critical role in the BIM process.  The client is responsible for setting the information requirements for the project they have commissioned a team to design, build and operate.  If the client cannot clearly articulate the digital information they need to receive, the project should not proceed. If the project goes ahead without clear information requirements being established, the project can encounter difficulties such as poor productivity, additional costs, poor delivery outcomes and an unsuccessful realisation of benefits.
Availability of quality digital information captured through BIM helps clients make better business decisions based on a project's total expenditure.
Digital Information Management: It's all about the process! 
People can be forgiven for thinking BIM is all about digital technologies.  Digital tech is the glamorous side of BIM, and so it's BIM-related technology that's most often advertised and promoted.
BUT digital technology is just one cornerstone of BIM. The other three cornerstones are processes, standards, and people. 
To work correctly, BIM technologies need solid foundations of BIM information management processes.  Digital tech underpinned with the right information management processes enable effective information sharing and collaboration between teams.
Implementing BIM doesn't start with implementing digital tech!
If you don't implement the right processes, standards, and governance to capture and manage the information that's required, you will not have a successful BIM deployment, no matter how sophisticated or expensive the digital technology that's used.  Your digital tech won't generate any meaningful return on investment because it hasn't delivered the specific digital information you need to support your project activities or business plans.
A successful BIM deployment relies on the correct processes
and digital information standards being implemented.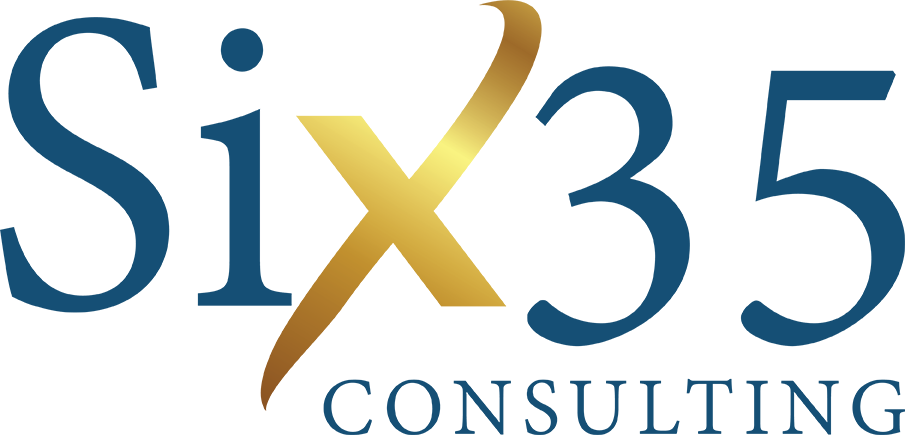 WELCOME TO SIX35 CONSULTING –
CHAMPION OF BIM PROCESSES AND STANDARDS!
If you would like to discuss how BIM can support your digital information management needs, please contact Six35 Consulting. Alternatively, add your details to the Contact Form and I will be in touch!
Registered Office:
71-75 Shelton Street                  London WC2H 9JQ                          UK